Additional Services
Youth Group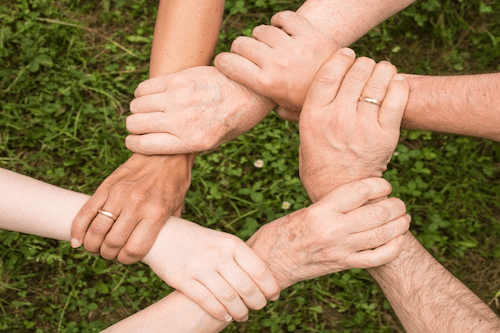 Hey you! You've got plans for after class, but how about plans for after high school? Now would be a good time to make some. Though the locker doors may be closing, the doors of opportunity are just opening.
What is youth group?
Youth group is designed as an opportunity for young people to get together, meet new people, talk about their futures and have fun! Whether you want to go to college, start working, or are still in the planning process, this group is designed to present you with some potential resources to assist you with the transition to adulthood.
What does it mean to be part of the DRA youth group?
Youth group members have the opportunity to attend job fairs, educational training and gain access to many more valuable resources including transitional services.
What are transitional services
DRA's Transition Program's foundation rests on DRA staff providing direct instruction to students with disabilities within their current participating school district classrooms. The Transition's Program prepares students ages 14-21 to transition from school-to-work or school-to-high education or vocational training. The Transition's Program services teach students vital independent living and career planning which are necessary to succeed in the next real life steps. The Transition's Program curriculum covers a wide range of topics including: self-esteem, goal setting, and problem solving and communication skills. Programming also addresses infrastructure issues, such as transportation, housing, benefits management and budgeting. During the implementation of this program, students have the opportunity to develop individualized skills which positively impact their future vocations and personal independence.
Please contact Nancy Pope (nancyp@disabilityresourceassociation.org) for more information about joining the DRA youth group.
---