Additional Services
Ramp Building and Home Modification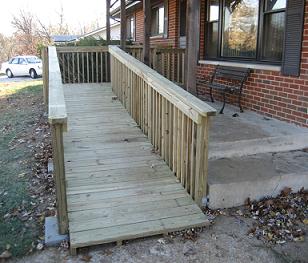 What kind of home modifications can DRA do?
The type of home modifications we can do depends on the needs of the consumer. DRA has installed grab bars and accessible showers as well as built ramps and assisted with wheelchair lift installation. DRA may also be able to help with minor heating and cooling repairs depending on the situation.
Because this program is funded by private corporations, some modification services may not always be available or there may be a waiting list.
---