Additional Services
Low Vision Technology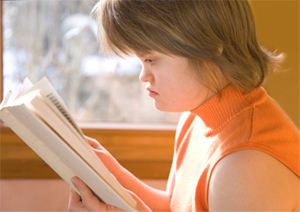 What type of low vision technology services are available at DRA?
Low vision services are provided by utilizing equipment and programs materials provided by Rehabilitation Services for the Blind.
What type of equipment is available at DRA and their partners?
DRA is equipped with a complete Low Vision center featuring a variety of magnifying, lighting devices and close circuit television equipment.
How are low vision assessments conduced and equipment located and utilized?
Individuals are given direction as to what adaptive equipment may be useful in their situation and can actually use the available items. Once an individual determines that a piece of equipment meets their immediate needs, that item is loaned to them.
After equipment is loaned, a representative from Rehabilitation Services for the Blind will visit them in person to provide permanent equipment for daily use. All equipment loaned by DRA is returned after the individual receives further services from Rehabilitation Services for the Blind. This process maintains the equipment supply of the Low Vision center.
---