Transportation Programs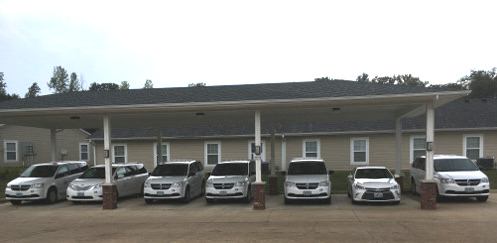 Here at Disability Resource Association we realize that one of the biggest problems disabled adults and seniors encounter is reliable transportation. Many of our consumers either no longer drive or are unable to drive due to a disability.
What kinds of transportation programs does DRA offer?
DRA offers several options which can hopefully meet your transportation needs.
Essential Medical Transportation needs:
If you do not have Medicaid we can offer you medical transportation in one of our vans.
Transportation to Dialysis treatment, X-Ray, Minor Outpatient surgery, or even a doctor's appointment. This program features door-to-door services.
Workforce Tranportation:
Available for Individuals with Disabilities and Persons of Low Income
Available for Employment/ Interviews/ Education/ Training
Currently transporting from Arnold, Barnhart, Crystal City, Festus, Herculaneum and Imperial. Transporting within Jefferson County and as far as I-55 and Lindbergh.
$3 for a one way trip, $5 round trip and a $1 additional charge for St. Louis County Trips.
For more information and any questions please contact Terry at 636-931-7696 ext 117.
---
---