Welcome to Disability Resource Association!
Disability Resource Association operates as a Center for Independent Living serving residents in Jefferson County, Metropolitian St. Louis and surrounding counties who meet the criteria of the Americans with Disabilities Act, regardless of age or type of disability.
With your help we can make a difference. Our website furthers our mission by providing ways for you to learn more and get involved. Thank you for visiting. Your support is appreciated.
---
Social Media Connect with DRA
News & Announcements
"An attitude of gratitude creates blessings. Help yourself by helping others."

— John Templeton

"As the purse is emptied the heart is filled."

— Victor Hugo

"Charity is a supreme virtue, and the great channel through which the mercy of God is passed on to mankind. It is the virtue that unites men and inspires their noblest efforts."

— Conrad Hilton

"Difficult things we do quickly. The impossible takes a little longer."

— David Ben-Gurion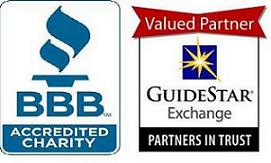 ---